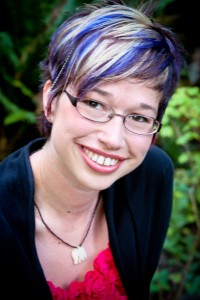 Writer, Poet, Editor, Artist
Sarah Katreen Hoggatt has been writing, editing, and running her own publishing company for over ten years. The author of several books including Learning to Fly, In His Eyes, Encountering the Holy, In the Wild Places, Finding Love's Way, and Spirit Rising (contributing editor), she also writes for and helps edit several publications around the world. With a wealth of experience editing and laying out books of poetry, prose, academic works, memoirs, and anthologies, and guiding other authors through the process of publishing, she knows well the whole process from the first idea for a book to marketing the printed copies.
Sarah earned her Master of Arts degree in Christian Ministry, a Certificate of Spiritual Formation and Discipleship, and her certification as a spiritual director from George Fox University in addition to her Bachelor of Science degree from Oregon State University. An avid reader, she loves sinking into a good book and broadening her perspective.
Currently living in Salem, Oregon, Sarah can often be found on a hiking trail, training in the art of aerial silk, on a dragon boat, acting in theatre, or taking photographs. She is passionate about creating spaces where people can step up, share their stories, and live their lives as well as write about them.
More information can be found at SarahKatreenHoggatt.com