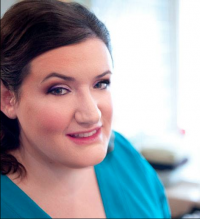 Book Marketer, Editor, Publisher
Courtney Sermone has spent her entire career helping turn the dreams of her clients into reality. Growing up a Silicon Valley nerd, Courtney plugged into the digital age very early on, discovering a love of technology in her childhood. She has taken that passion and married it with her expertise in marketing to create brands, websites, and content that is impossible to ignore. In one Kickstarter campaign alone, she helped her client pull in $17,000, well more than the initial monetary goal.
Digital Marketing for Writers
Courtney has used her considerable talent to help people and businesses tell their stories in a fast and furious online world. Her goals include helping authors to sharpen their message, helping them sell books, and bringing new books into the world.  She has many marketing strategies for her authors, so when she meets you for that first FREE consultation, you may hear the gears whirling as she brings her considerable experience and creativity to focus on your books and your writing career.
A veteran of such companies such as Universal McCann and Google, Courtney received her Bachelor of Arts in Political Science and English Literature from the University of Nevada, Reno.