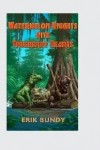 Posted on Aug 5, 2011 in
Fiction
,
Lucky Bat Authors
|
Comments Off on Erik Bundy
Poet and novelist Erik Bundy lives in the magical North Carolina woods where chocolate is a vegetable, female chipmunks are called chipnuns, coyotes come by to tell him fairy tales about cunning coyote heroes, and mice claiming to be cousins move in for the winter then take the towels when they leave in spring.
His Books Published by Lucky Bat Books include:
Watermelon Knights with Trueberry Hearts
…An Iguana, a Texas Toad and a Swamp Rat. They laugh, they cry, they sing country songs. Be prepared for a new perspective on the world, one that conquers it from close to the ground. And chuckles while it pokes it with a sharp stick. It's the story of Endraq, a jungle iguana, who's captured and trucked north. Things are bad in the iguana box but they get worse, and Endraq must find a way out.
The Crying Woman Road Series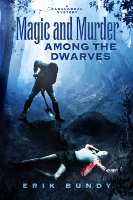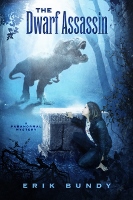 If you haven't read Erik Bundy's paranormal mystery Crying Woman Road series from Lucky Bat Books, you're in for a magical treat. The first book, Magic and Murder Among the Dwarves, has been reissued with a spiffy new cover, and the sequel, The Dwarf Assassin, is now available too. Read more about this series here.
Visit his Website and blog: erikbundy.com