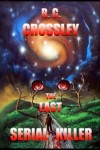 Posted on Jul 6, 2011 in
Book Cover Design
,
Book Design
,
Lucky Bat Book Artists
|
Comments Off on Jeff Sturgeon
Landscapes of Science Fiction and Fantasy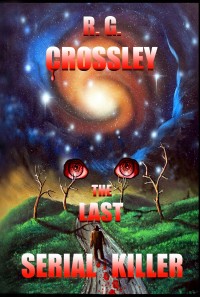 Jeff Sturgeon is a Northwest artist known for his beautiful, award-winning metal paintings, usually involving space in one form or another. But not always.
Latest Cover by Jeff Sturgeon
The Last Serial Killer by Russ Crossley
Jeff is known for beautiful landscapes. He paints primarily with acrylics on either textured metal or canvas and his cover work has graced book, magazine, e-books, cd's , computer / video and collectable card games.
Jeff's work has won numerous awards over the years – most recently one of the six coveted awards at this years Renovation World SF Con 2011. In a former life, Jeff was a long-time computer game artist/ art director, most notably with Electronic Arts Seattle. He lives in the Cascade foothills of Washington with sons Corwin and Duncan.
Sample Cover Art by Jeff Sturgeon
Your Title and Text designed over the sample art.
Member, IAAA, the International Astronomical Artists Association.
Contact Lucky Bat Books for more information about this artist for your book cover.